Vortex Air Cannon Air Blaster
More Blasting Power for Less Cost!
Staminair Corporation's air cannons material build up removal, solutions and services are all intended to offer better material flow, improved safety and economic process optimisation.
Vortex Blastair® air blasters are available for use in the most demanding high and low temperature applications and environments in the cement, steel, power stations, chemical, incinerators, fertilizer, and any other industries with powdery and granular storage with potential material flow problem.
FEATURES & BENEFITS
External T-shape Valve for easy inspection
Can retrofit any existing air blaster / air cannon
Metal to metal construction for added durability
Reversible piston construction for extended life
More powerful blast thanks to a Venturi discharge
MORE DETAILS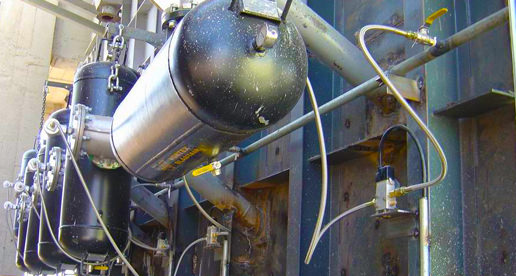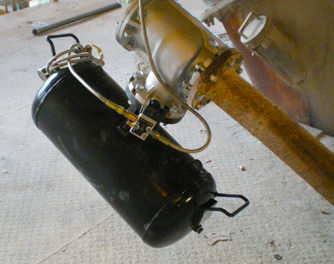 Above: High Temperature Application